Senior managers of Guilin Lijia Metals Co., Ltd (manufacturing copper, brass and copper-nickel pipes and coils) decide to provide disposable medical face masks as gift in return.
February 2020, as Covid-19 is spreading all over the China, epidemic prevention materials are in short supply, especially disposable ordinary medical face masks. Our oversea customer purchased 200 masks and sent them to our company as gift in order to supporting us again the pandemic. March 2020, novel coronavirus in China is completely under control while Covid-19 is ravaging other countries in the world and their health system is severely overloaded. As a result, our customers in Europe and North America are affected by the pandemic in different degrees. Some end users even shut down their factory for social quarantine.
Currently global economic integration and the earth is a community of shared future. Chinese president Xi Jingping delivered a speech "Jointly tackling the epidemic and overcoming difficulties" at G20 Summit. He said China will take concrete actions to promote international cooperation and work with other countries to fight against epidemic. Senior managers actively respond to the national policy and decide to provide disposable medical face masks as gift in return in order to help them fight against the Covid-19. Now masks are shipped out separately and customers express their gratitude.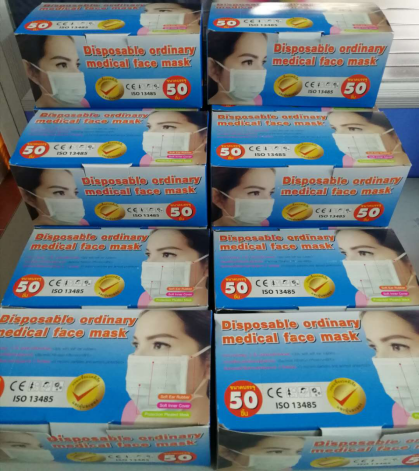 2020-4-1